Born out of a passion for rural communities and positive land use practices, AgSpire has grown our staff, our services and offerings, our client portfolio, and our impact. The original staff members look back and share their reflections on the start of the company and the accomplishments of the last two years.
January 31, 2023 – This month, we celebrated the two-year work anniversary of our first employees: Vivian Georgalas and Jared Knock. And, therefore, the two-year anniversary of AgSpire itself. 
Two years ago, Vivian and Jared joined a mission. The unnamed venture was born out of a passion for rural people and a vision for implementing positive land use practices on farms and ranches around the country.  
With experience in native and regenerative seed sales – and having implemented sustainable practices on his own farm – Jared recognized the opportunity to work within agriculture supply chains, giving farmers and ranchers the right tools and management strategies for their land. 
Vivian came to AgSpire with experience in startups and economic development, previously working for two indoor farming companies. She has been integral in driving AgSpire's mission forward and overseeing the company's growth. 
Click to listen to a podcast with Jared discussing the start of AgSpire >>>Roots + Ruminants on Spotify

"Since the start, AgSpire has been a connector. With our knowledge of the sustainability space and deep roots in the agriculture community, we have been able to connect those who want to make changes on the land with those who can make the change," Vivian shared. 
"Our goal is to simplify a complex landscape," Jared added. "We help our clients understand sustainability from the agricultural perspective, providing strategy and project execution to meet science-based targets and pledges. At the same time, we take a hands-on approach with farmers and ranchers to implement those strategies. Our team advises them on the best practices that will work for their operation, as well as available public and private incentives."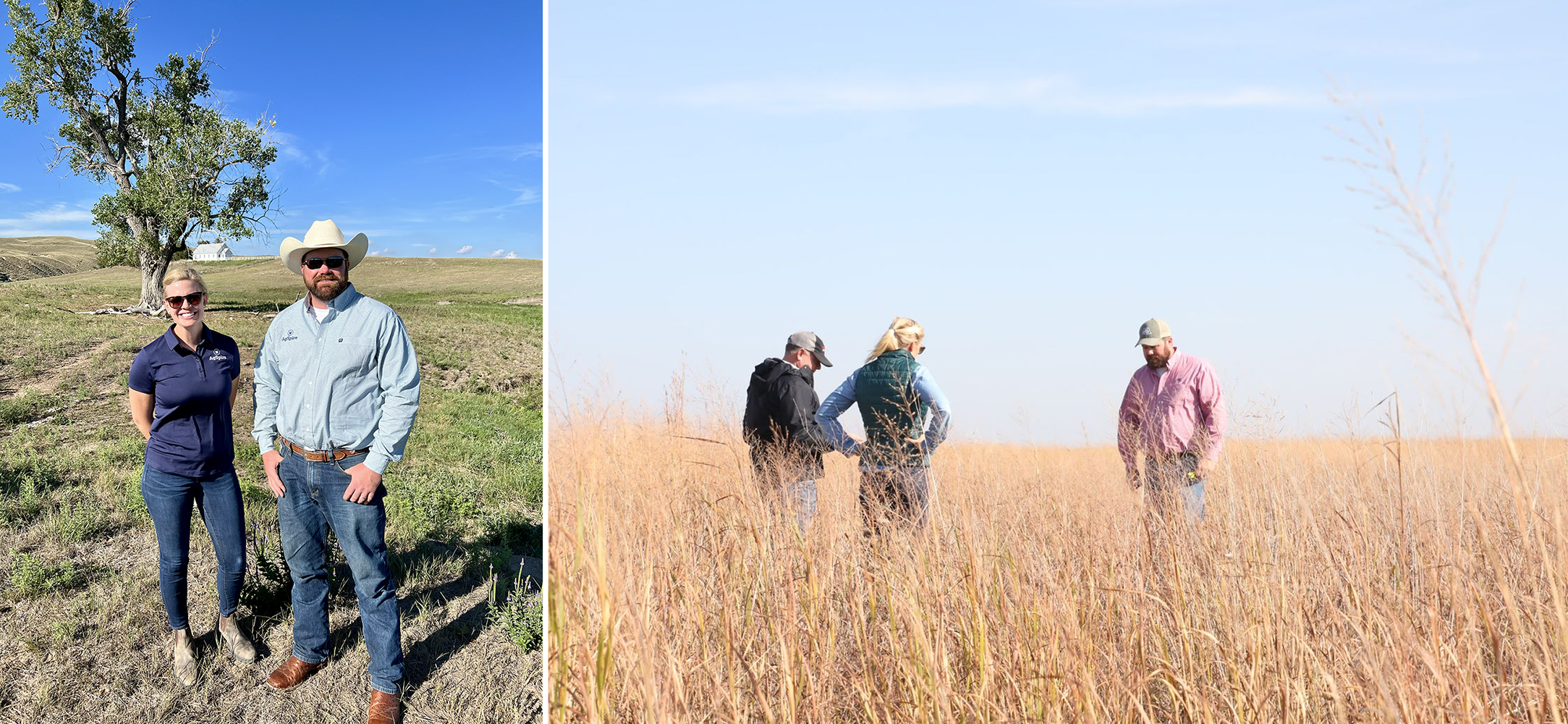 Click to see a case study of AgSpire's work with Walmart >>> Partnership for Sustainable Beef

With driven staff and a strategy for our work in place, one thing remained to formalize the start of this company: a name. 
Vivian, who originally hails from Norway, suggested a word from her native language:  spire, which translates to 'to sprout.' This idea encapsulated the sprouting company, looking to inspire a path forward that makes agriculture a part of the solution for planetary health and societal benefit. With that, AgSpire was born. 
"It's been amazing to see the company grow over the last two years. As we've expanded our client portfolio, we've been able to help those partners achieve real results toward their sustainability goals, while also delivering value for the producers we work with," Jared reflected. 
"Not to mention, we've seen growth within our company too. From just us two in the beginning, we are proud to now be part of a larger team that shares our excitement for this work," Vivian added. 
Happy Two Years to Jared, Vivian, and AgSpire!