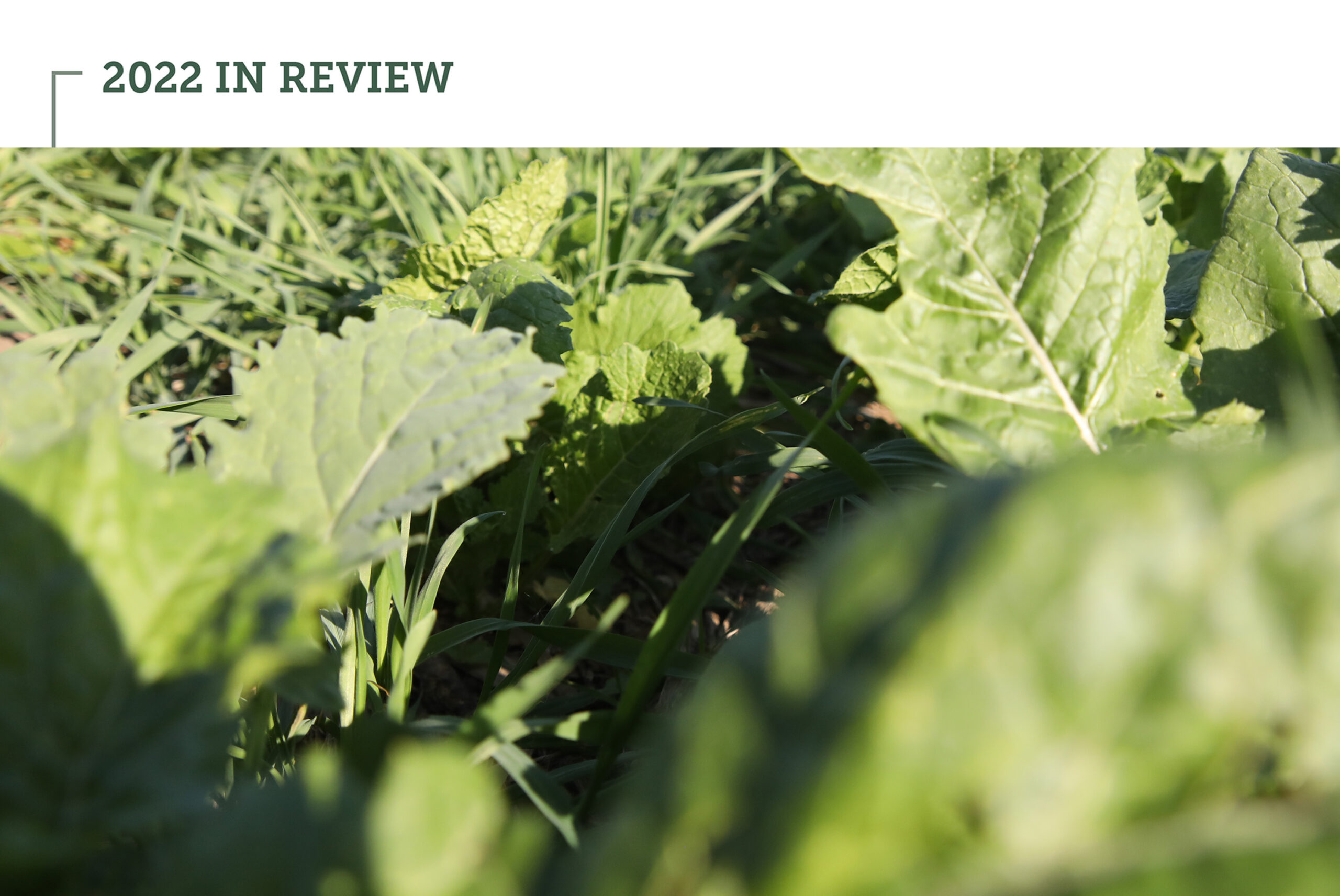 2022 was a year of growth at AgSpire.
Since our founding two years ago, our team has diligently worked to expand and amplify positive land use practices. We believe that agriculture-based solutions and land stewardship hold significant potential for the health of our planet. Soil health, water and air quality, biodiversity, wildlife and pollinator habitat, and bio sequestration of carbon are just a few of the many outcomes of positive land use practices resulting in shared societal benefits.
In 2022, we were able to make huge strides in seeing our approach take root and our impact grow. As our client and project portfolio grew, we've helped implement positive land use practices on a total of 500,000 acres. With personalized assistance to producers and a deep knowledge of public and private incentive programs, we are able to see successful implementation.
Building Our Capacity
One of our biggest priorities in 2022 was to grow our internal capacity, building a team that is rooted in the agriculture community and committed to positive land use changes. The AgSpire team grew from two at the beginning of 2022, to eight at the end of the year – with additional team members joining us in the new year.
We welcomed our first CEO in June. Aline DeLucia comes to AgSpire with diverse experiences in the agriculture industry – from nutrition and animal science to business management and stakeholder engagement – providing well-rounded and pragmatic leadership for AgSpire and our clients.
Joining the business development, operations, and management functions are Julia Andrus as Director of Marketing & Communications and Christian Lovell as a Program Manager. They join our AgSpire veterans Jared Knock and Vivian Georgalas in expanding AgSpire's reach and ability to serve our clients' sustainability needs.
We also added to our technical expertise, welcoming Dale Strickler, Derek Ver Helst, and Matthew Delbar. Each brings deep understanding and experience in conservation, grazing and crop management, and regenerative agriculture implementation.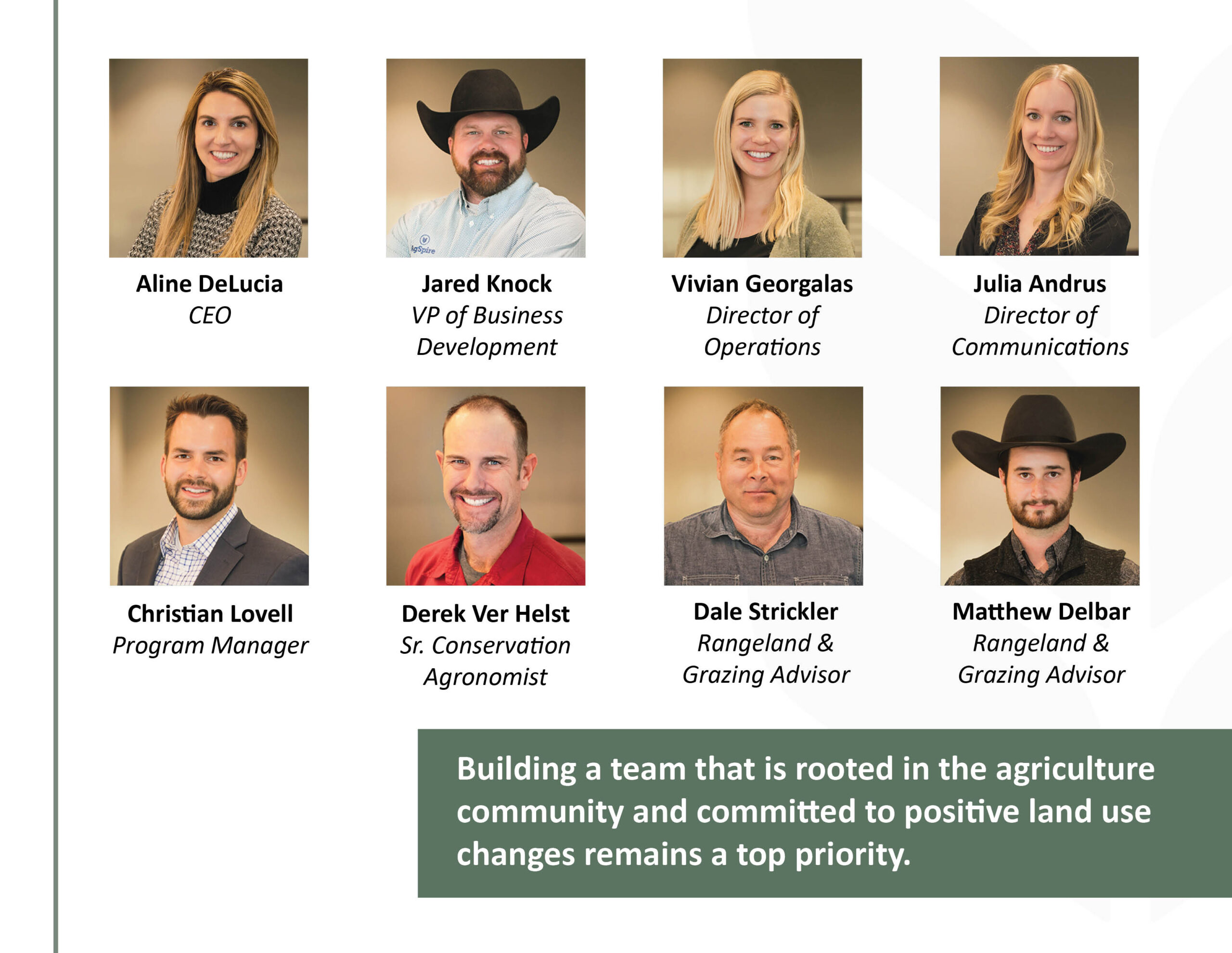 Forging New Partnerships
 AgSpire is proud to partner with organizations across the agriculture industry to build resilience into our agriculture and food systems.
This year, we were selected as a project partner for NGOs, universities, businesses, and other service providers under multiple USDA-funded Partnerships for Climate-Smart Commodities projects. Through these projects, AgSpire will impact an estimated 4.3 million acres over the next 5 years and will empower farmers and ranchers to make their operations more resilient, diversified, and holistically managed.
Expanding Our Advisory Services
Our clients have sustainability goals – and we provide sustainability strategy development, expertise in conservation practice implementation, and knowledge of public and private incentive programs to drive results to meet those goals.
In 2022, we launched new projects with new and existing clients, developing and testing strategies that produce real results. We work with our clients to conceptualize nature-based solutions, providing direction to advance their sustainability goals. Our technical landowner advisors then work directly with producers to successfully implement that strategy and achieve quantifiable outcomes for the land.
Looking back on the year, we are thankful for our clients and partners who have trusted us to advance sustainability and steward the land. The AgSpire team wishes you a Happy New Year – and we look froward to continuing to scale regenerative agriculture in 2023.