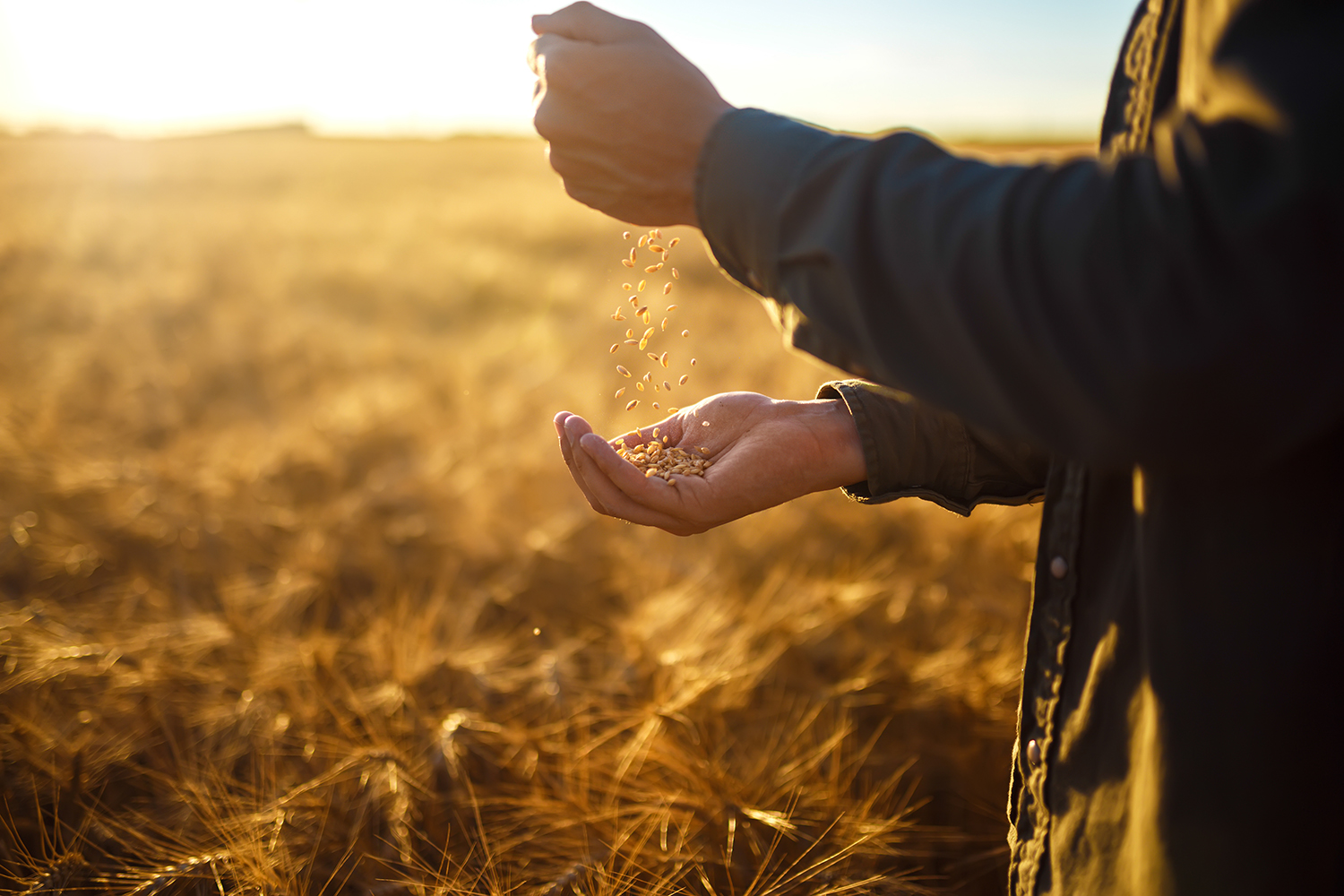 by Jared Knock
News headlines tell us of rising food costs and shortages, rising global temperatures, changing weather patterns, biodiversity loss, depleted soil, and clean water shortages. 
But today, on National Ag Day, we want to share a different headline: 
Agriculture is part of the solution. 
Everyday, farmers and ranchers around the world work in the soil – hands-on with our most precious resources and the building blocks of life. Because of this shear proximity to nature, farmers and ranchers have a dynamic relationship and important impact on natural systems.  
Unlike the finite stocks of copper, lithium, or cobalt, the stocks of agriculture can replenish and grow over time. With careful management, farmers and ranchers can add practices that promote stronger ecosystem health – while also building their own business resilience. This means that those hands working in the soil have the potential to regenerate our natural resources; clean our water and air; and provide abundant, nutritious, and diverse foods for a growing population. 
Earlier this month, the AgSpire team talked with farmers from around the country at the largest farmer-led trade show in the country. Time and time again, we heard from those farmers about wanting to find nature-based solutions to care for their land and optimize its potential – not just in the near term, but for generations to come.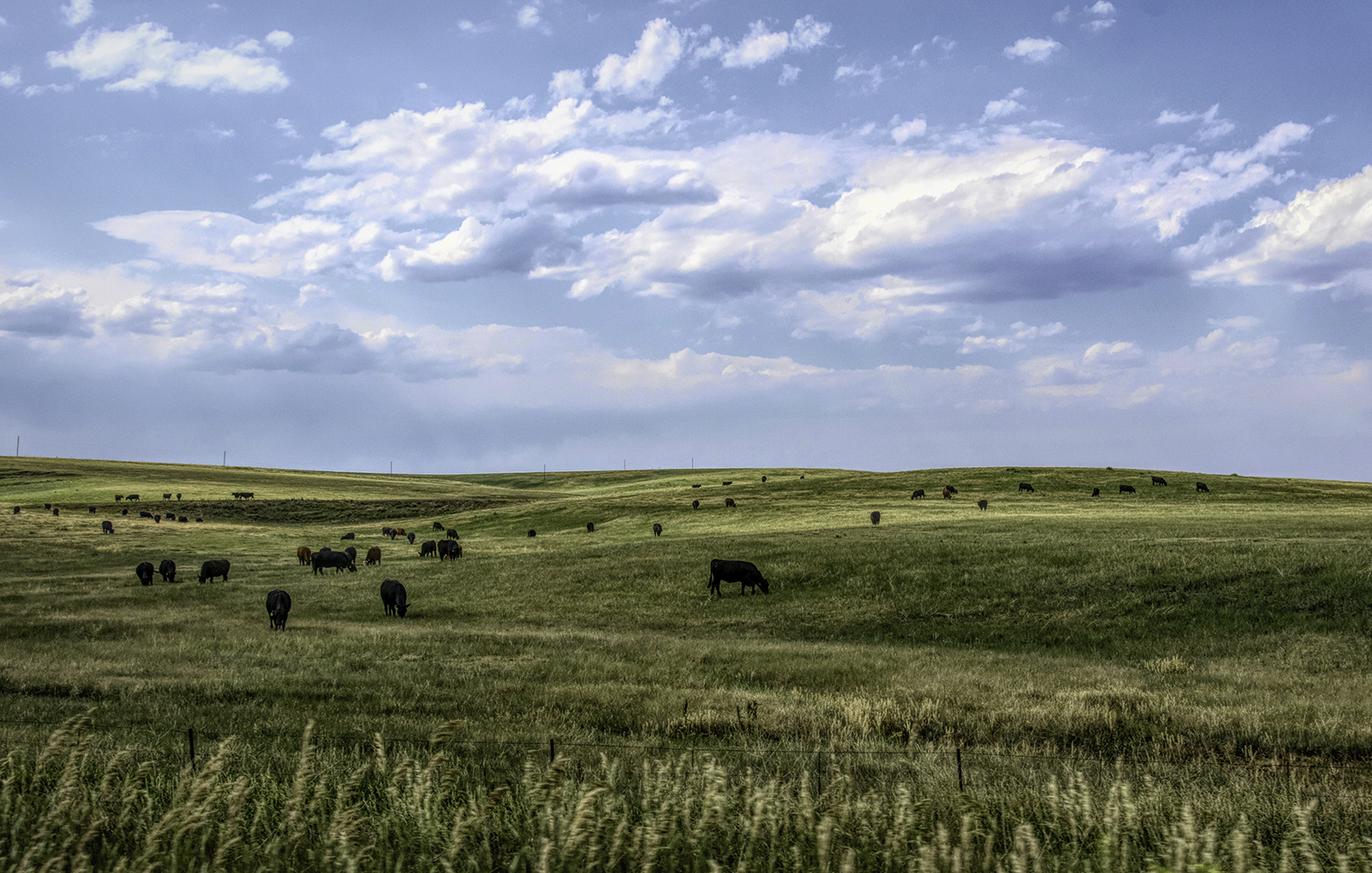 Through techniques like interseeding, cover cropping, reduced and no tillage, and holistic grazing, we see farm- and ranch-level benefits like:  
Improved soil health and fertility, which lessens our need for synthetic, emissions-intensive fertilizers

 

Better water retention and filtration, which leads to drought resilience in arid environments and better down-stream water quality in wetter environments

 

Enhanced biodiversity from the soil to the sky, supporting pollinators, wildlife, and complex ecosystems

 
We know that there is immense potential in our industry – and we are working across the agriculture value chain to unlock that potential and highlight the solutions that are inherent within agriculture. 
We often think that these solutions all start with a seed. But, in reality, it all starts with the farmer or rancher. On National Ag Day, we celebrate these farmers and ranchers – and will continue our work to ensure they are part of the solution. 
Learn more about our work across the ag value chain to advance agriculture's environmental solutions.
About the Author
JARED KNOCK
VP, Business Development
Jared has 25 years of experience on the land as a part-owner of a diversified livestock and crop farm in Eastern South Dakota, raising cattle, sheep, hogs, corn, soybeans, wheat, oats, alfalfa, rye, and cover crops. Through the lessons learned on his own land, Jared is passionate about equipping fellow farmers and ranchers to enable greater resilience and functionality through positive land management and grazing practices.
Jared's expertise has been further honed through his background in livestock genetics, seed sales, business development, and as co-host of the Roots + Ruminants Podcast. Jared has a degree in Animal Science from South Dakota State University and China Agricultural University in Beijing.